The small Datsun pick-up of Scott has had a joyful and long life. The speedometer quit working a number of years past so all we know is that it's well over 300,000 miles. Lately the clutch started slipping so he brought it home to get a clutch shift. There was likewise a sound when the clutch depressed so we believed it might have a negative input signal bearing on the transmission at the same time. We were prepared to reinstall the old four speeds that has been pulled years back to make room to get a five speed.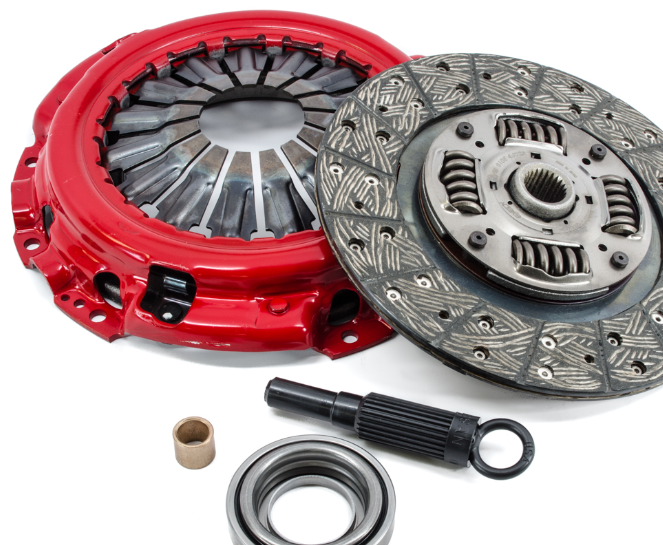 By fixing a
kit embrayage renforcé
(reinforced clutch kit), we started. The kit came using a fresh disc, pressure plate throw out bearing, an alignment tool and pilot bushing. We were surprised the local parts shop had the kit in stock because of this old truck. We removed the drive shaft and set the truck on the raise. The drive shaft is in two parts so I simply removed the front segment and made the back component connected to the rear differential and split it.
Next, we supported the transmission on a stand and removed the cross member and mounting pad.. Afterward we'd accessibility to pull on the speedometer cable. There were two detectors on the face of the transmission so we tagged them and disconnected the cables. Subsequently we disconnected the transmission and the shift lever.
As you'll see after we ought to have done this in the very best before lifting the truck. We also removed the racing clutch slave cylinder. We pulled on the crank. This could have already been before lifting the truck easier. A ladder was used by Scott while I helped from below. We loosened them to get the ends of the bolts out of the way and then quantified the place of the torsion bars. They block moving the transmission back.